My biography:
Shahabeddin Adel (born September 19, 1954 in Dezfoul) is a photographer, documentary, researcher and professor of Cinema and photography and is a member of the faculty of Cinema and Theater of the University of ART.
He is a graduate of the cinema bachelor's degree from the Faculty of Dramatic ART, and holds a postgraduate and Ph.D degree in ART Research at the University of ART. During the years 2011 to 2015 , Adel has been the head of the Faculty of Cinema and Theater and has been in charge since 2018.
He is a member of the Association of Iranian Cinema Photographers and the Iranian Documentary Film Association.
He is a scene photographer of films such as Basho, a little stranger, survivor and girl with sneakers, and so far has held several photo and group photography events. Elder also has a history of selection and judgment in several periods of cinema and student festivals. He teaches cinematic lessons such as analytical history of film and cinematic styles, documentary, compilation and photography at undergraduate and postgraduate levels in cinema. Seyyat-Poushan, part four of the six-part television documentary "Jondishapour" (1993), directed by her award winner for the best soundtrack.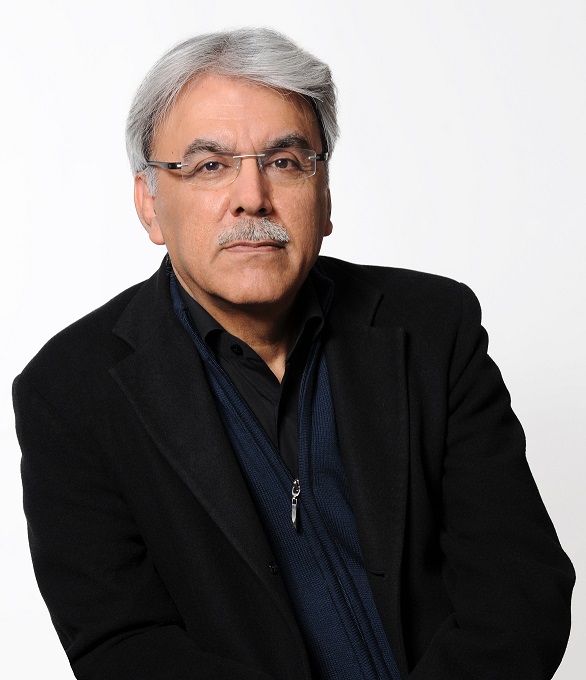 Executive and educational background:
– Associate professor and faculty member at Cinema Department
(College of Cinema and Theater, ART University)
– Instructing Cinema classes
– Instructing Theater, Graphic design and photography classes
– Translator, critic and writer in fields of cinema, photography and theatre
– Visiting professor at Islamic Azad University, Science and Research Branch, School of Art (Alzahra University),
Art and culture management, Graphic design and theater (Soore University)
– Board Member for Scientific and Educational, Ministry of Culture and Islamic Guidance
– Board member for Photography Biennale and 10 days with photographers (Iranian Photographers Society)
– member of Iranian Photographers Society
– Photographer and documentary filmmaker
Publications: (Compilation and translation)
Compiling:
– Fascism in Cinema (about Nazi Germany Cinema) , Hadaf Publications, 1982
– Cinema Mirror of Time, Volume 1, Hadaf Publications, 1982
– Cinema Mirror of Time, Volume 2, Hadaf Publications, 1983
– Set Photography, Aan Publications, 1994
– Ethnic Studies in Cinema , Soroush Publications, 2000
– Contemporary Evaluations in Cinema, University of Art Research Center, 2010
Translation into Farsi:
Proof (screenplay), Bidgol Publication, 2013
Artistic and cinematic activities:
Cinema Photography:
Iranian movies:
– Bashu the Little Stranger
– The Girl in the Sneakers
– Shokaran
– The River's End
– Daughters of the Sun
– The Comet
– Marriage Iranian Style
– The Survivor
Photography Exhibitions:
– Sun Image (Niavaran Gallery)
– Gabbe Weaving ( Arasbaaraan Gallery)
– Reflection (Haft Samar Gallery)
– The Look (Haft Samar Gallery)
– From a Picture to Another (Haft Samar Gallery)
– Frame of Imagination (Haft Samar Gallery)
– One Hundred and Ten Portraits of Iranian Cinema (Pardis Mellat Gallery)
Jury Member:
– Fajr Film Festival, Roshd Film Festival
– Sacred Defense Film Festival
– Documentary Film
– Short Films
– Shahr Film Festival
– Home of Cinema Film Festival
– Book of the Year & Season
Film Productions:
Jondi Shapoor TV Series, in 6 Episodes